London Growth Hub have launched a FREE series of informative COVID-19 Business Help Webinars to guide London's small businesses across various problem areas, as they navigate the challenges of COVID-19. The webinars are being delivered by expert speakers over the next 5 weeks.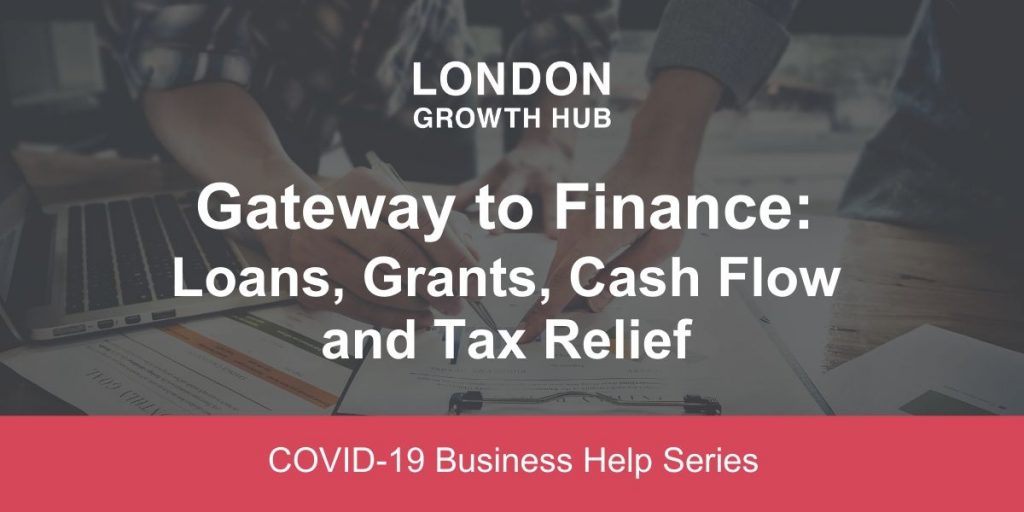 Gateway to Finance: Loans, Grants, Cash Flow and Tax Relief
The emergency support packages available to UK businesses
How to select the right finance option for your business
Submitting your application and what to prepare to aid a faster response
Eligibility criteria, what funders are looking for and how to match your approach
Expert guidance to help manage cash flow disruptions
Date: Wednesday 20th May
Time: 10:00am – 1:00pm 
This webinar has now taken place.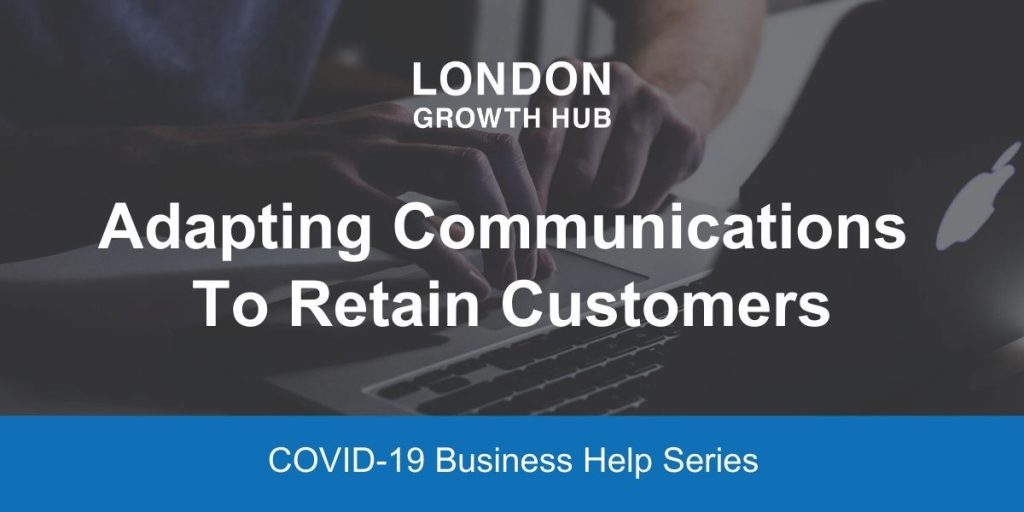 Adapting Communications to Retain Customers – COVID-19 Business Help Series
Understand the shifts and changes happening in the market
How your communication and tone need to adapt
Design an action plan to help better interact with your audience
Tools and tactics to help reach your audience
Build brand loyalty
Date: Tuesday 26th May
Time: 10:00am – 1:00pm

Register here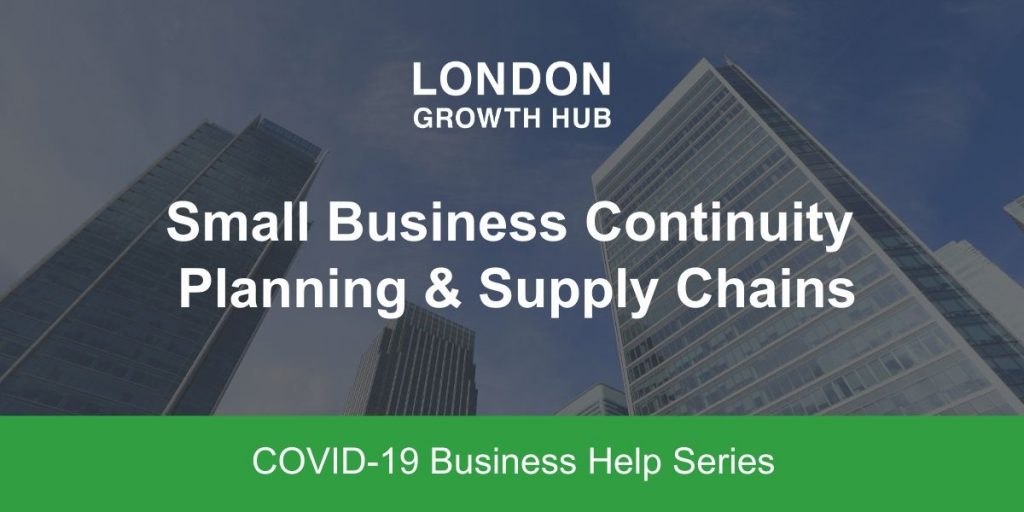 Small Business Continuity Planning & Supply Chains – COVID-19 Business Help Series
Create a business continuity plan
Assess the short-term, medium-term and long-term challenges
Identify ways to get the business back on track after a disruption
Mitigate future risks
Adapt your supply chain to manage and minimise disruption
Alternative sources of supply
Address and manage challenging suppliers' issues
Date: Thursday 28th May
Time: 10:00am – 1:00pm
Registration link to follow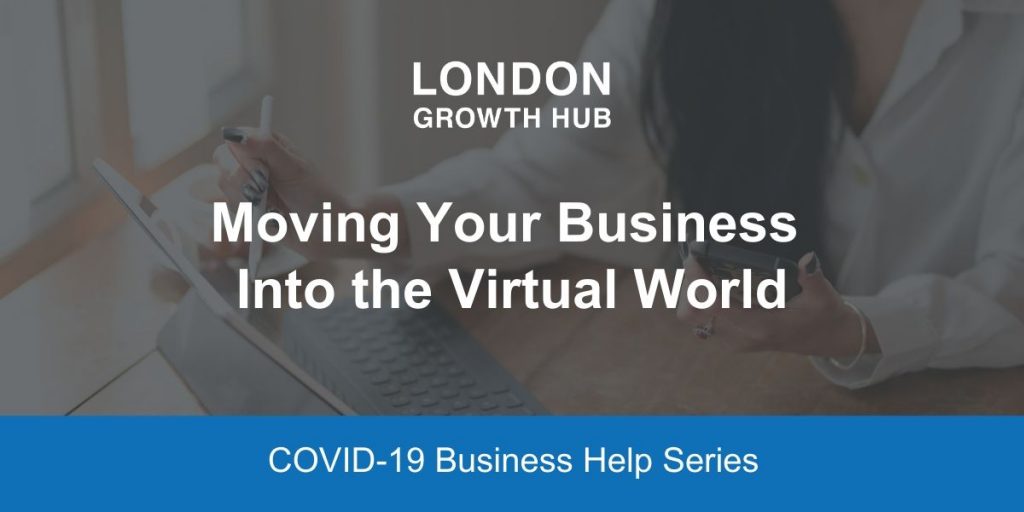 Moving Your Business Into the Virtual World – COVID-19 Business Help Series
Tools needed to transition and manage your business online
How to build or revamp your website
Choose the right digital platforms to match your customers' buying habits
Create an effective action plan and implementation strategy
Date: Wednesday 3rd June
Time: 10:00am – 1:00pm
Registration link to follow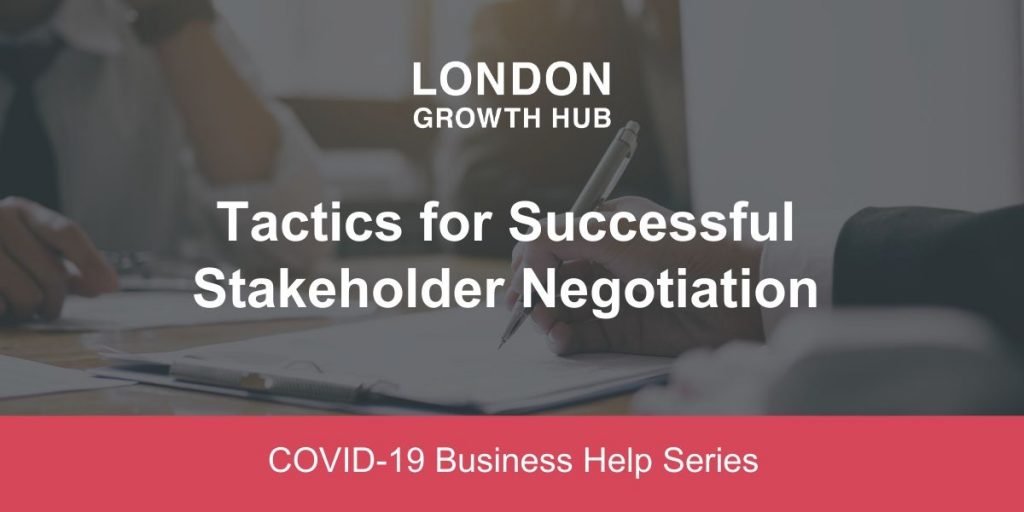 Tactics for Successful Stakeholder Negotiation – COVID-19 Business Help Series
Understand what a negotiation is
Plan effectively for improved results
Learn how to create and claim value in a negotiation
Identify potential biases and other factors that can affect outcomes
Use influence to improve the outcome
Date: Tuesday 9th June
Time: 10:00am – 1:00pm
Registration link to follow

Is your business eligible? Once you apply to attend the webinars you will be asked to meet the following criteria:
Be based in London
Be registered in the UK
Given that the London Growth Hub is part-funded by the European Regional Development Fund's (ERDF) Hub & Spoke Project, you will be asked to complete a registration form and provide details on whether your company:
Meets the SMEs (small and medium-sized enterprises) criteria according to the European SME definition
Is not "Undertaking in Difficulty" as at 31 December 2019. Please see the definition here
Has not received more than £200,000 in public funds over the last three fiscal years
Please note that regardless of the three points mentioned above, which must be collated for ERDF purposes, all businesses based in London and registered in the UK will be welcome to join the event.